OPERATIONS
Flat Rock has secured a position of approximately 20,000 acres (which is comprised of about 20,000 developable acres of Utica Shale reserves and about 10,000 developable acres of Marcellus Shale reserves) concentrated in southern Monroe County, Ohio and eastern Washington County, Ohio: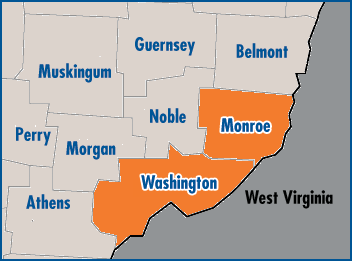 We began our drilling activities in the area in 2012 and are currently focused on building units for a series of horizontal wells in our development plan, with several wells planned over the next few years.
Safety and environmental stewardship are first rank among our top priorities. We use best-in-class contractors who meet the highest industry standards and share our commitment to excellence, employing a blend of large, national companies with local and regional firms.